Finance Your Home Improvement Project in Albany
18 Months No Interest with Comalli Group, Inc. and Synchrony
Thanks to our partnership with Synchrony Bank, we now offer promotional financing on certain home improvement projects – subject to credit approval and with minimum monthly payments.
If you pay the full balance of your project within 18 months, you won't owe any interest, and if you need to make payments over a longer period of time, you can make monthly payments with a low interest rate.
For details about our special financing options, please call us at (800) 913-0446 today.
​Financing Options
Our partnership with Synchrony Bank allows us to offer 2 financing options:
Option 1 is deferred interest, which means you have 18 months to pay your project in full. Keep in mind that interest will be charged to your account from the purchase date if the promotional balance is not paid in full within 18 months, and minimum monthly payments still apply.
Option 2 allows for low interest rates with fixed monthly payments for up to 96 months. The details of the deal will depend on your unique financing plan, and you can always contact Comalli Group, Inc.
How To Apply
We are extremely excited to provide financing with Synchrony and allow you to get your project started.
All you need to do is fill out a secure application on our Synchrony partnership website. You'll get an instant credit decision after you submit the application, and if you're approved, you'll receive a temporary account number so you can start your project right away!
Your Synchrony Bank credit card will give you access to our promotional financing, and you will get to enjoy world-class customer service from both Comalli Group, Inc. and Synchrony.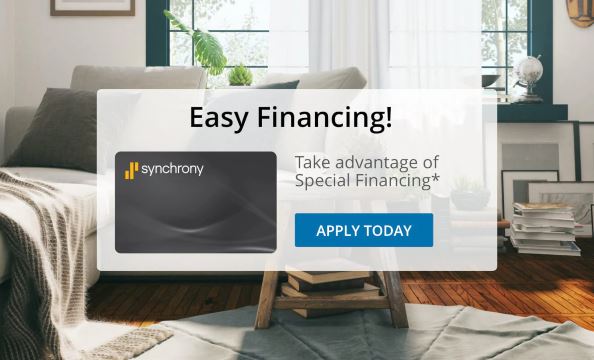 ​
Get Started Today
​With or without financing, Comalli Group, Inc. is ready to serve you. With nearly 40 years of industry-leading experience, we can handle even the most complicated home improvement project. Whether you want to install solar panels, purchase a generator, rewire your home, or add a hot tub to your patio, you can count on us to get the job done. Our pricing is always honest and upfront. If your estimate is too much to pay all at once, consider financing it for 6 months with no interest! In any case, don't wait. Our financing options allow you to stop putting off your home improvement projects and get started today.
Call us at (800) 913-0446 or contact us online to get an estimate, discuss your financing options, and enjoy our seamless electrical services as soon as possible.